'It's not a sports car race' – Fans not happy with NASCAR President Steve Phelps' recent comments about short tracks and road courses
---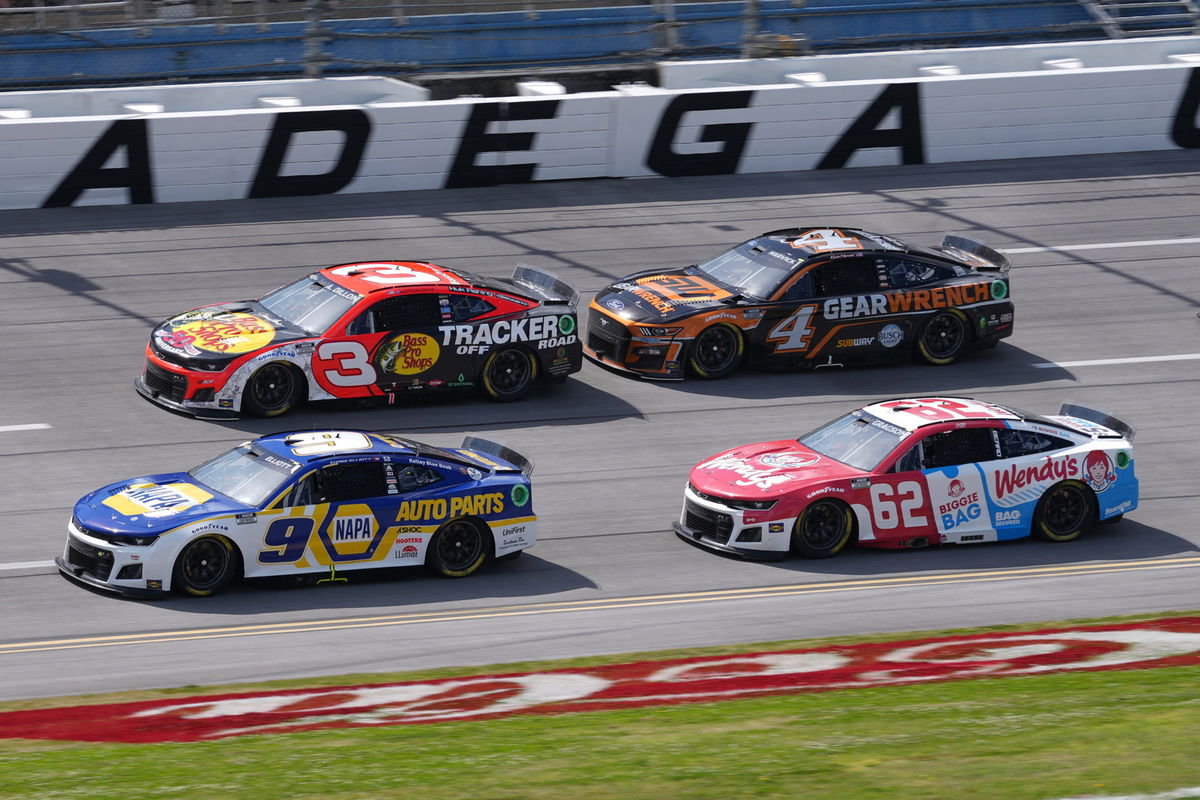 In a recent interview, NASCAR President Steve Phelps addressed the question of what the schedule for the upcoming season will look like. Especially when it comes to including and excluding all kinds of racetracks, street courses, road courses, short tracks and ovals.
Although Phelps didn't give a concrete idea of ​​what the situation will really look like, he gave a hint of what the schedule will look like in the future, after mentioning the "hard" nature to find a type of racetrack.
"I think we are getting to a point where we could have some saturation on the road course side. We will continue to listen to fans and see what fans are interested in seeing," he said.
ADVERTISING
The article continues below this ad
"They told us they wanted more road courses and short tracks, the short track stuff was tough."
At a news conference in San Francisco, NASCAR President Steve Phelps said the plan was to stay bold with the schedule. He hopes the 2023 calendar will be released in August. Will there be a street course? And if so, would it replace an existing road course? His answer : pic.twitter.com/SooczZs5K3

— Bob Pockrass (@bobpockrass) June 9, 2022
However, fans weren't entirely convinced on the short track of what Phelps said. Most of their reactions really asked why and how finding more short circuits to fit on the schedule is such a difficult task.
Plenty of options on TV to watch road races. I think 3-4 road courses are enough for the Cup. Shorter tracks

— Blackford (@bryanblack33) June 9, 2022
I don't know why finding more short tracks remains such a task. I know several that would make a great show. Not enough stands? No problem, I know a few currently on the schedule who have too many.

— Kyle (@ekylef) June 9, 2022
You know an update on Wilkesboro or Rockingham would be cool too, right?

— Noah E (@newworldman006) June 9, 2022
You're not listening to the fans if you did, you wouldn't be throwing dirt on the best short track!

—Mark Walker (@catting4fun) June 9, 2022
These are not sports car races, The Glen, Sears Point, COTA and the Roval are road courses enough. Street racing would be a disaster in these cars, and frankly isn't necessary. Put Indy back on the oval, and meet at the Nashville Fairgrounds.

— Dewayne Weaver (@daweaver323) June 9, 2022
Dale Earnhardt Jr had also called out NASCAR for not including more short tracks
Dale Earnhardt Jr, arguably the biggest name in NASCAR, has been quite vocal about including shorter tracks in the schedule. In addition to his arguments for short tracks, he also makes it very clear why road courses in general, and adding more road courses in particular, don't work.
"I was hoping for a little more shor tracks, he said. "I've been saying that for years, I'm even a little tired of hearing myself say it. We need more short tracks just because they're fun.
ADVERTISING
The article continues below this ad
Earnhardt Jr. pointed out that road courses didn't do anything for him.
Do you think NASCAR will add more short tracks to the circuit or will it continue to ignore what the fans really want?
ADVERTISING
The article continues below this ad
WATCH THE STORY: NASCAR News 2022: From Key Bubba Wallace suspension to Brad Keselowski hearing
Let us know in the comments below.