Maserati returns to sports car racing with the MC20 GT2
---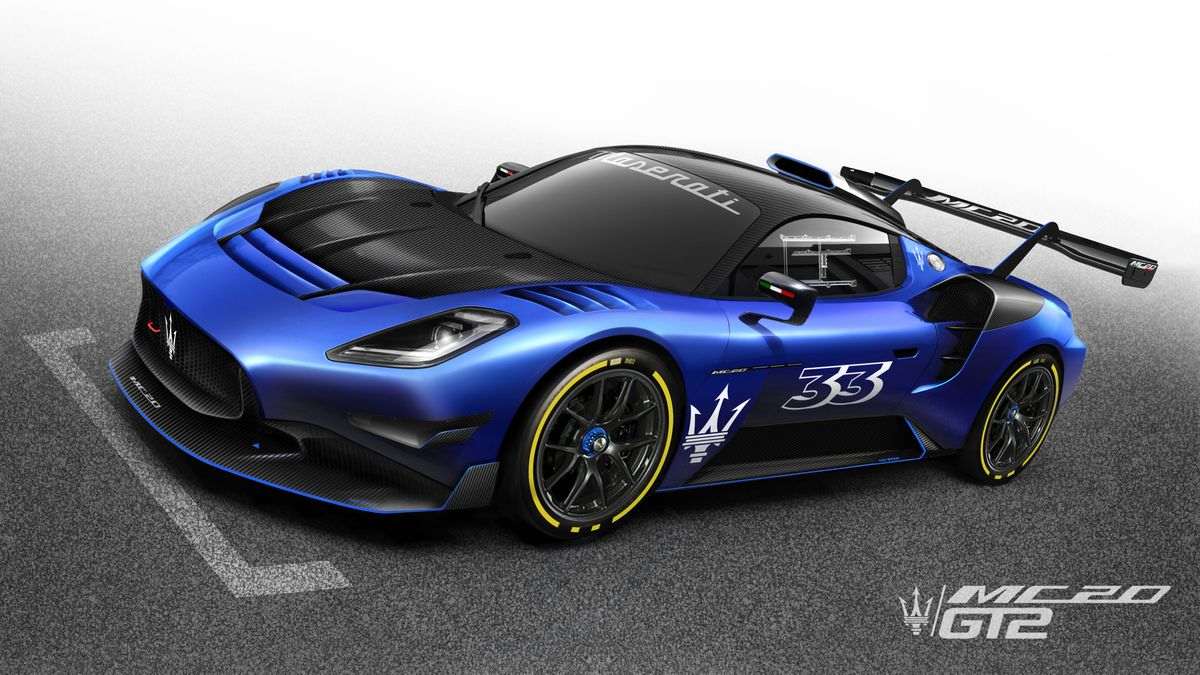 From 2023, Maserati will return to sports car racing with this stripped down, angry version of the marque's halo car allowing customer teams to battle it out in the Fanatec GT2 European Series championship. Maserati says this has been part of the plan since the early days of the MC20's development and will complete the renowned Italian marque's entry into Formula E, which is also set to kick off with the start of the 2023 season.
"Maserati Corse brings the link between the factory Formula E program and our road cars with the MC20 GT2. This new step completes Maserati's motorsport heritage and legitimacy. The MC20 is a fantastic car homologated for the road. We are happy that our passionate customers enjoy racing with it" – Jean-Marc Finot, Senior VP, Stellantis Motorsport
GT2 Series European Championship
Maserati's return to closed-wheel racing will see the MC20 GT2 take on the competition in the form of the Porsche 911 GT2 RS Clubsport, Audi R8 LMS GT2, KTM X-Bow GT2 and the striking Brabham BT63 GT2 at circuits across Europe including Imola, Paul Ricard, Spa and the Red Bull Ring.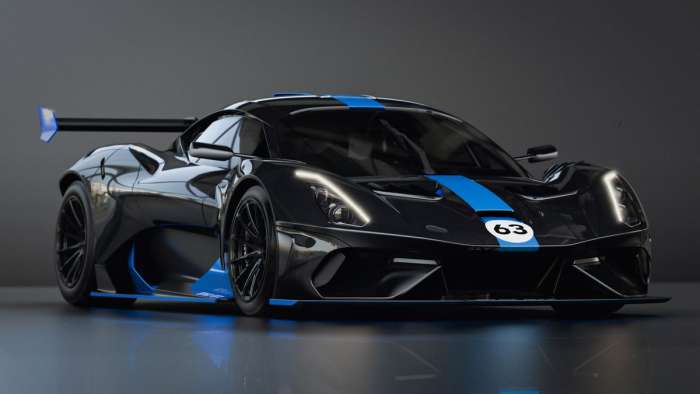 No excuse for including a photo of this.
MC20 GT2 Specifications
If you've read our review of Maserati's limitless track toy, the Project 24, you'll be familiar with the specs of the MC20 GT2. Slick tyres, center lock forged wheels, 3.0 liter twin-turbo Nettuno V6 producing 630 horsepower pending power balance changes, pneumatic cylinders, FIA approved roll bar, fuel cell, fire extinguisher. You know what happens in a modern racing car.
Oddly enough, the GT2's spec sheet still lists air conditioning as standard equipment that we wouldn't have expected to see. You can't ask for a passenger seat anymore either as the MC20 racer is a dedicated single seater while the bodywork also looks a lot more like the road car than the Project24.
Maserati's press release enthusiastically draws comparisons with the racing version of the MC12 and recalls that the car has won the 24 Hours of Spa three times: "Maserati's return to the track in GT competition represents the ideal link between the new era of the brand and the victories achieved by the often victorious MC12 in the FIA ​​GT championships from 2004 to 2010."
Images of Maserati and Brabham licensed under CC BY 2.0.
James Walker is an automotive journalist at Torque News focusing on Lucid Motors. If he has wheels, he's interested and he can't wait to see what kind of cars the EV revolution will bring us. Whether it's fast, slow, new or old, James wants to take a look and share it in print and video, ideally with some twisty roads involved. You can connect with James at TwitterInstagram and LinkedIn.