Sports car racing scumbags tied with Bernie Madoff
---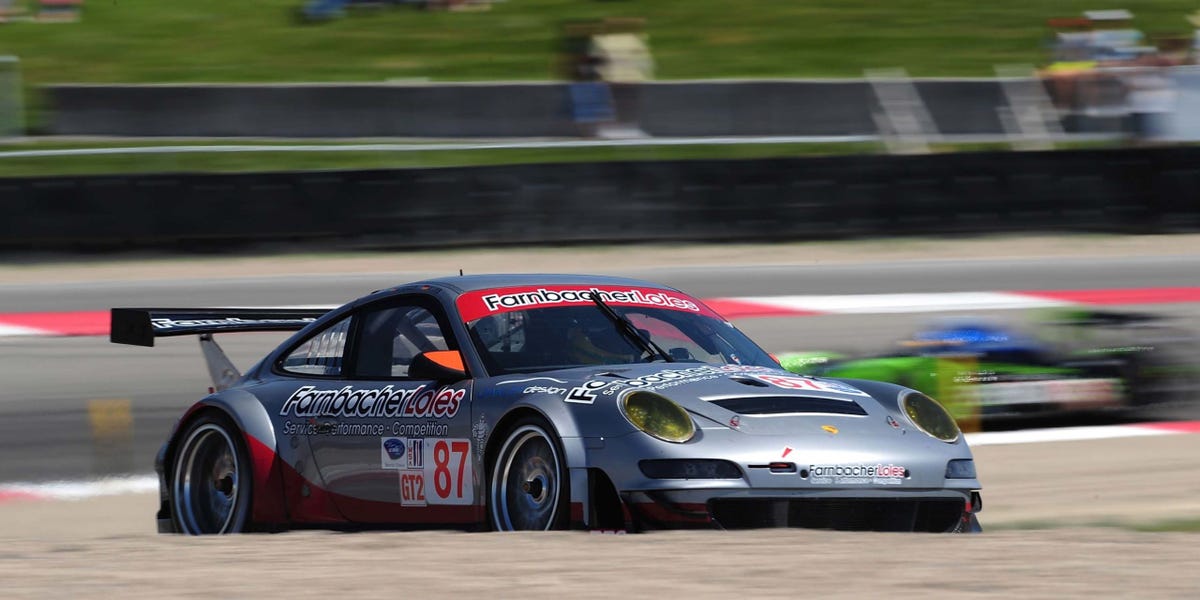 Having your name read aloud on TV by Stacey Keach usually means one of a few things: you've been robbed, killed, or committed heinous crimes. The veteran character actor, whose most recent work is voice-over from the CNBC show American greeduttered the name Greg Loles during a new episode that aired earlier this month, and with the show's investigative work, more details about the evil doings of the former owner of the sports car team / Ponzi scheme specialist have been revealed.
Chronicling last year on RoadandTrack.com, Loles stole money from hundreds of investors and his own church to the tune of $27 million before the FBI became aware of his actions. Filtered through Keach's Marlboro monologue and new interviews with those involved, the reality of what happened is powerful and vivid:
This content is imported from a third party. You may be able to find the same content in another format, or you may be able to find more information, on their website.
This content is imported from a third party. You may be able to find the same content in another format, or you may be able to find more information, on their website.
This content is imported from a third party. You may be able to find the same content in another format, or you may be able to find more information, on their website.
While most of Loles' casualties came from outside the racing world, Henri Zogaib's brief stint as a sports car driver and team financier came at the expense of those in the industry. The Lebanese Ponzi schemer, who drove for the SAMAX Grand-Am team in 2008, tapped straight into the source of his fun by taking out team owner Peter Baron for $800,000, then took his co-driver Ryan Dalziel (with Dalziel's father) for a total of $550,000.
Dalziel, one of the supremely decent human beings to be found in motor racing, was blessed with inordinate talent but rarely enjoyed the kind of stability or success that was lavished on his rivals. Born of the same brave Scottish determination that turned Allan McNish and Dario Franchitti into super stars, Dalziel wasn't afraid to work hard in second- and third-rate drives if it meant advancing his career.
Although well hidden from the spotlight, he reached the pinnacle of Champ Car in 2007 and raced on the open-wheel grand circuit while keeping busy in sports cars. As a young driver in his early twenties, with a decent income starting to roll in, Dalziel adopted the old Scottish stereotype of being stingy with his money. With a well-paying business to offer professional racing teams and amateur riders interested in hiring his coaching services, Dalziel set aside a decent amount until he made the mistake of investing with Zogaib.
From an unused interview we did a few years after the Zogaib incident, Dalziel described the mindless risk/reward factor he endured in an effort to get out of the ordeal.
"I remember doing a race where it barely covered the price of my flight to get there and it was a [Grand-Am] Daytona Prototype Race where I got on the podium, and that was in 2009," he said. "And by the time I paid my expenses, I don't even think I made $1,000. You get to that point where a thousand dollars was the difference between making your rent that month or not. But, for me, it had to be done at the time because everyone had to have a car and I had to go out and it really started things up again to get me back in a DP car more often that year. I had to do it."
Baron and Dalziel went on to rebuild their lives, winning an international sportscar championship together in 2012 and faring much better than most retirees who lost everything to Loles.
"It was always a huge financial burden, not just for me but also for my father," he said on the eve of 2013. "We both invested money. And, eventually, even though we both recovered there are still repercussions from what happened I ended up… all the money I had saved… In fact, I had just left the house of my parents, so the first three or four years, I started making a lot of money, I was just saving like crazy to buy something, and I ended up losing my house because of it. years and years to overcome. It's amazing how much money… Even though it wasn't money from your bank account, mine was against my house, that's why I ended up losing my home. You live and learn. It could have been much worse. I know people who say they were involved in the same scheme that unfolded. much worse than us. But it's a lot of money.
"It was half a million dollars all in. And it was one of those, your parents saved their whole lives and they got pension money and I had, I guess , 25 at the time. 25, an Indy car driver, and life was amazing back then. And you go from a really bad apartment, a penthouse driving a… forced into a Smart car practically overnight I did the right things and took the right steps and we knew it was wrong of everything we were in with loans and cars and stuff like that It all stopped overnight and just reset.We were lucky.
In a fitting ending to the stories of Loles and Zogaib, the two were sentenced a day apart in 2014. Their unrelated crimes allowed Loles to visit a 25-year-old correctional facility in Connecticut, while Zogaib received 15 years vacationing in Florida. penitentiary.
If he's lucky, maybe he'll hear the sounds of Dalziel racing this weekend at Sebring with the Tequila Patron ESM Nissan sports car team. Or maybe he'll hear the cars Baron owns and races under the banner of his post-SAMAX team, Starworks Motorsport, and he's chasing another win at the legendary event. Or maybe, if we're lucky, Zogaib won't hear anything at all since his former victims are living freely in sunny Florida.
This content is created and maintained by a third party, and uploaded to this page to help users provide their email addresses. You may be able to find more information about this and similar content on piano.io